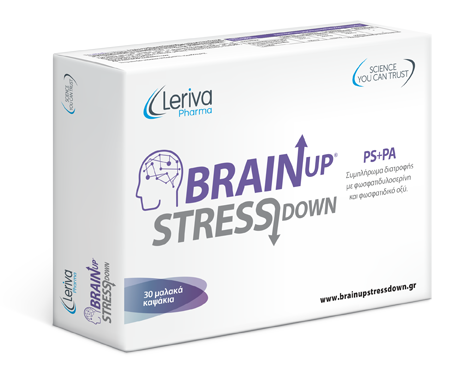 Leriva introduces BrainUP StressDOWN, a patented, proven solution that improves mental performance, enhances focus and addresses stress.
14 September 2020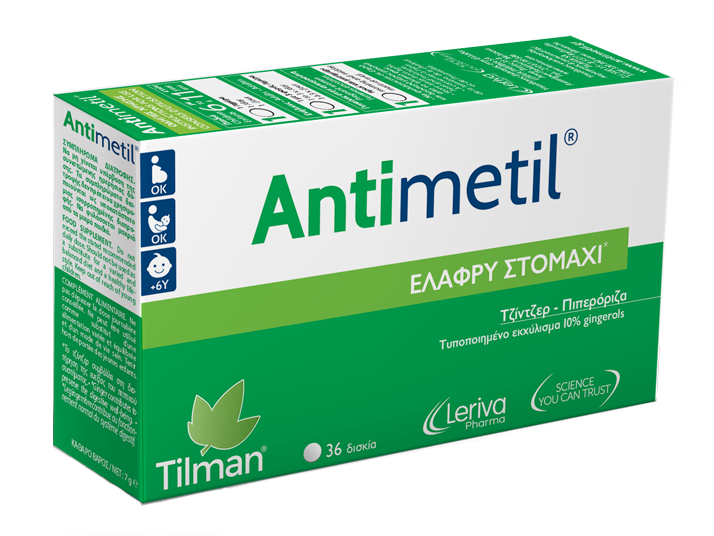 Leriva announces the launch of Antimetil®, a concentrated standardized ginger extract that combats nausea and vomiting.
22 October 2020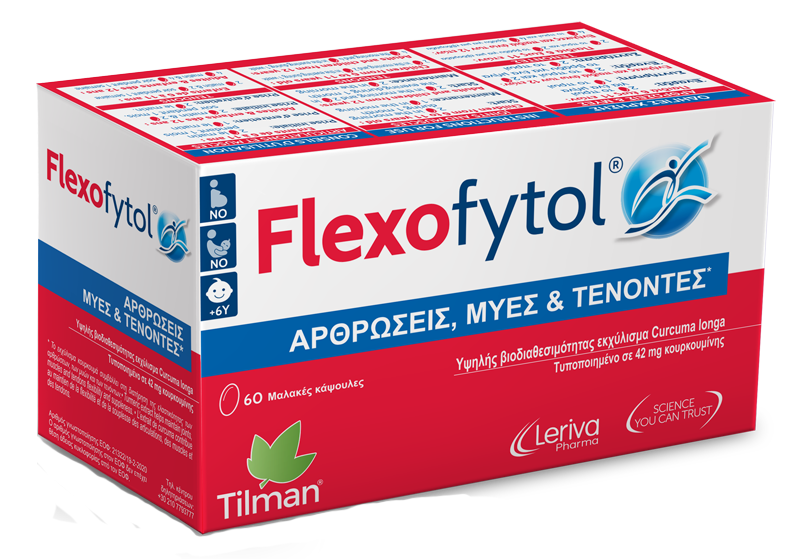 Athens, September 28, 2020 – Leriva announces the launch of Flexofytol®, a patented dietary supplement that supports the flexibility of joints, muscles, and tendons.

Developed by Tilman, the internationally renowned specialist in phytotherapy, Flexofytol® is based on a bio-optimized extract of turmeric and is recommended for maintaining articular flexibility, preserving the joints, limiting cartilage ageing, and improving articular function, particularly for sensitive joints and tendons. Curcumin, which is the main active ingredient in turmeric, has powerful anti-inflammatory effects and is a very strong antioxidant. However, the effectiveness of curcumin is limited by its low bioavailability and to obtain optimal activity, it would be necessary to swallow very large quantities. Flexofytol's patented formulation uses a very thin dispersion of curcumin in a specific excipient and in the presence of emulsifiers that facilitate penetration through the intestinal barrier. Unlike the regularly proposed alternatives in case of joint sensitivities, Flexofytol® can be used for long periods without gastric complications.

Available in packs of 60, each box of Flexofytol® contains four blister sheets of 15 soft gelatin capsules. Flexofytol® is natural, non-GMO, has no known side effects or medication interactions, and is proven to be safe and effective for daily use.

About Leriva

Based in Athens, Greece, Leriva is a diversified health care enterprise that is constituted of four legal entities and conducts operations through several business units. Through its various business units, Leriva distributes and markets a broad range of health care products and services. With an impressive array of business collaborations and alliances with both established and emerging companies that are at the forefront of innovation with novel products and services, Leriva is active in numerous health care market segments and product categories. Leriva's customer roster includes public and private hospitals, outpatient diagnostic centers and laboratories, industrial companies, research institutes, pharmaceutical wholesalers and pharmacies.

Positioned behind the pharmacy channel and driven by the overriding theme Science You Can Trust, which conveys the scientifically-backed efficacy and uniqueness of its products, Leriva's Consumer Health Care business unit (a division of Leriva Pharma SA) markets innovative dietary supplements and consumer medical devices that help consumers improve their health and enhance personal wellbeing.

About Tilman

Based in Belgium, Tilman manufactures and markets an extensive range of medicines and food supplements that offer natural herbal solutions and are designed to improve daily life with clinically proven efficacy. As the leader in the field of medicinal plants in Belgium, Tilman is widely recognized internationally as a specialist in phytotherapy and the company's products are marketed in more than 30 countries. The Tilman products are manufactured in Belgium in GMP (Good Manufacturing Practices) facilities and are only available in pharmacies where health care professionals are present to advise and guide the patient's choice.