Our Consumer Health Care portfolio primarily consists of products that are marketed under Leriva's Immuvit proprietary brand, but also encompasses a limited range of products that stem from distribution agreements, and which are marketed under the brand names of the principals. In addition to the portfolio of nutritional supplements, Leriva also markets No More Lice, a class 1 medical device which is manufactured and marketed under license. Whether proprietary or licensed, the Leriva consumer health care products prominently display the Science You Can Trust tagline, signifying that our products are backed by scientific research, innovation and the employment of leading-edge technologies in the formulation, extraction and production processes.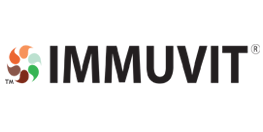 Immuvit is Leriva's proprietary nutritional supplement and consumer health care brand. Albeit under the former distributor's own brand name, as a product Immuvit made its debut in Greece as a ginseng-fortified multivitamin some three decades ago. This ginseng-fortified multivitamin was developed by the late Dr. Karl H. Rueckert, founder of the Institute for Coordination of International Medicinal Plant Research (IMR) who spent decades researching human energy levels and metabolic responses.
Leriva acquired Immuvit from US-based Reuckert Pharmaceutical Company in 2014. Through product formulation enhancements, research and development initiatives, licensing arrangements, partnerships with ingredient manufacturers and distribution agreements, the Immuvit product range has been expanded. Today, in addition to the original ginseng-fortified multivitamin products, the Immuvit range encompasses a wide and growing array of scientifically-backed and competitively-priced nutritional supplements. Under the overriding
Science You Can Trust
theme, the Immuvit range consists of quality products that promote the wellbeing of consumers and enable people to lead richer and healthier lives.
For more information please visit the product's website:
immuvit.gr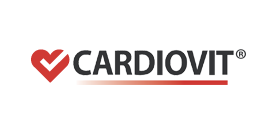 Formulated with a proprietary and patented standardized tomato extract, Lycored Nutrient Complex, which contains six key phytonutrients for optimized heart health, and thiamine, which contributes to normal heart function, Cardiovit fosters improved cardiovascular wellness over time. Studies indicate that the particular combination of nutrients contained in Cardiovit may even be able to decrease the negative effects of oxidized LDL after a meal. Proven safe and effective in six well-controlled clinical trials, Cardiovit has been formulated to nourish the endothelial lining, maintain normal blood pressure, and support a healthy circulatory system.
For more information please visit the product's website:
cardiovit .gr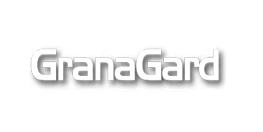 GranaGard is a submicron self-emulsion formulation of Pomegranate Seed Oil (PSO). Pomegranate Seed Oil (PSO) contains high concentrations of Punicic Acid (PA) which is among the strongest natural antioxidants in existence. GranaGard's Punicic Acid has been shown to convert in-vivo into Conjugated Linoleic Acid (CLA), an established neuroprotector and mitochondrial activity modulator. In a mouse model, the product has proven to be effective in delaying the onset of genetic prion disease, a neurodegenerative feature of Alzheimer's disease, and to reduce the disease burden of Multiple Sclerosis.
For more information please visit the product's website:
granagard.gr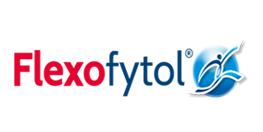 Based on a bio-optimized extract of turmeric, Flexofytol is recommended for maintaining articular flexibility, preserving the joints, limiting cartilage ageing, and improving articular function, particularly for sensitive joints and tendons. Curcumin, which is the main active ingredient in turmeric, has powerful anti-inflammatory effects and is a very strong antioxidant. However, the use of curcumin is limited by its low bioavailability and to obtain optimal activity, it would be necessary to swallow very large quantities. Flexofytol's patented formulation uses a very thin dispersion of curcumin in a specific excipient and in the presence of emulsifiers that facilitate penetration through the intestinal barrier. Unlike the regularly proposed alternatives in case of joint sensitivities, Flexofytol can be used for long periods without gastric complications.
For more information please visit the product's website:
flexofytol.gr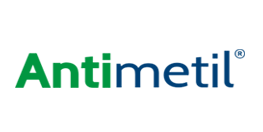 Scientifically derived to help in the symptoms of all types of nausea, the Antimetil® formulation contains a ginger extract that is 10 times more concentrated than traditional ginger powder. The standardization of the ginger extract ensures consistent quality, accurate dosage, and safe use. To address digestive well-being, Antimetil® can be used in cases of overeating, during periods when usual eating habits are disrupted, during pregnancy and when travelling. Antimetil® is suitable for the entire family and in addition to pregnant women, can also be taken by children aged 6 or above.
For more information please visit the product's website:
antimetil.gr
Produced under license, No More Lice is a class I medical device that Leriva, as the manufacturer, has CE marked. It is a proven ground-breaking formulation and was the first pesticide-free anti-lice product to ever be launched. The formula contains coconut oil, ylang-ylang and anise, which also contributes to the product's signature aroma. Thanks to this natural active base, the fast-acting and easily applied treatment can be used repeatedly without any adverse effects. The product's efficacy is backed by a multitude of clinical studies.
For more information please visit the product's website:
nomorelice.gr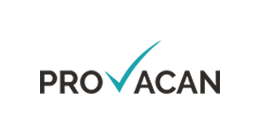 Provacan CBD Oil is a full spectrum product which contains a range of other cannabinoids found in the hemp plant. In a natural phenomenon known as the entourage effect, these functionally active hemp-based cannabinoids have been shown to enhance the overall effects of CBD. Provacan's tincture contains a Guaranteed Total Cannabinoid Content (GTCC) in every single bottle. Provacan, which is manufactured in the European Union (EU) and marketed in several countries, is produced with only natural, organic and premium quality hemp extract. The hemp used is grown with sustainable farming practices in the EU.
For more information please visit the product's website:
provacan.gr