Through the partnership with
Fresenius Kabi Transfusion Technology
, Leriva's Transfusion Technology business unit markets a total system concept for collecting and processing extracorporeal blood and offers a range of products, services and methods developed to achieve the highest possible quality of blood products. The product portfolio includes solutions such as blood bag and in-line filtration systems, filter systems and devices. Safety features, ease of use and excellent quality are integrated in these products.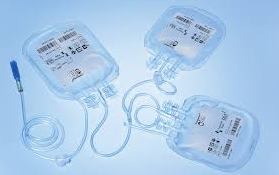 Blood Bags
Blood bag systems are the foundation of blood supply by conventional blood donation. More than 90 percent of all blood donations are processed in these systems. Fresenius Kabi's
CompoFlex
systems, which are designed to guarantee top quality blood products and therapeutic safety, enjoy a successful track record in blood bank use and blood bag production. They are of proven quality following years of international routine use and facilitate safe, easy and standardized blood processing.
The
ComploFlex
product range encompasses single, double, triple and quadruple blood bag systems which are available as conventional or top & bottom systems. The conventional (top & top) systems are intended to collect whole blood, prepare plasma, red cell concentrates and platelet concentrates rapidly and easily – manually or with the help of blood separators. The top & bottom systems are used to prepare high quality plasma, red cell concentrates and platelet concentrates – ideally by the buffy coat method, which is gentle on platelets.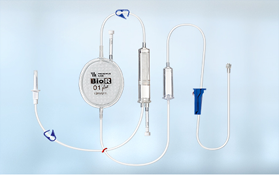 Filter Systems
Due to the potential danger of transmitting infectious diseases, safety issues associated with blood transfusions are a matter of concern. To alleviate such potential dangers, blood is filtered to remove white blood cells or leukocytes. The immune system produces leukocytes to help fight off foreign substances in the body such as bacteria, viruses and abnormal cells in an effort to avoid sickness or disease. However, when leukocytes are transfused into another person, with red blood cells, platelets or plasma, they are not well tolerated and have been associated with some types of transfusion reactions.
Leukocyte depletion filters are used to remove contaminating white blood cells from blood products. In this process, blood is passed through a filter that separates leukocytes from other blood components.
Fresenius Kabi's
Bio R, Bio P
filter systems deliver a high level of filtration efficiency and performance, are easy to handle and are characterized by minimal volume losses and short filtration times. They are available as blood bank or bedside filters in a wide variety of different configurations.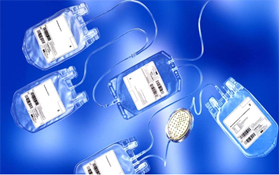 In Line Systems
In-Line systems are systems where the filters are integrated into a closed-circuit blood collection and separation system. Compared to conventional systems, which require blood to be collected in blood bags, put into storage and subsequently filtered at a later date, the in-line technology allows prestorage removal of leukocytes at the time of blood component separation i.e. within a few hours after blood collection.
Fresenius Kabi's
CompoSelect
in-line systems, which are designed for high user-friendliness, combine a high level of expertise in blood bag production with in-house filter fiber manufacturing to guarantee optimal quality and therapeutic safety. The transparent filter housing allows visual control of the filtration system at any time. Together with the closed bag system, high blood component and therapeutic safety are ensured.
The
CompoSelect
line consists of two complete solutions for leukocyte depletion. The
CompoSelect
WB in-line systems are used for whole blood (WB) in-line filtration to prepare leukocyte-depleted plasma and red blood cell concentrates. The
CompoSelect
RCC in-line systems are intended for red cell concentrate (RCC) in-line filtration to prepare plasma, buffy coat and leukocyte-depleted red cell concentrates.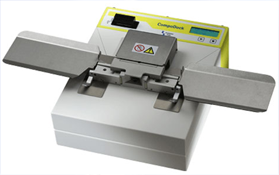 Devices
Fresenius Kabi's
CompoDock
two-phase, patented technology seals medical PVC tubing and then connects the desired tubing to each other, while maintaining a closed system and the product's original expiration date. A permanent heating element replaces the need for copper wafers, eliminates wafer related jamming and wafer biohazardous waste. Odor and exhaust caused by copper wafer heating and cutting of PVC is significantly reduced.