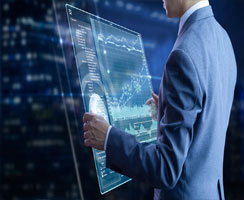 The Leriva Group is constituted of four legal entities and conducts business through five business units. Through its various business units, Leriva manufactures, distributes and markets a broad range of health care products and services. With an impressive array of business collaborations and alliances with both established and emerging companies that are at the forefront of innovation with novel products and services, Leriva is active in numerous health care market segments and product categories. In addition to its business partnerships where Leriva acts as a distributor or licensor, in the consumer health care segment the company has also developed a range of proprietary and own label products. Leriva's customer roster includes public and private hospitals, outpatient diagnostic centers and laboratories, industrial companies, research institutes, pharmaceutical wholesalers and pharmacies.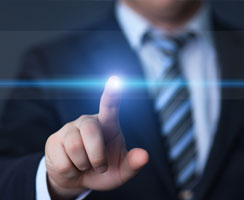 Guided by the sound values and principles that Leriva and its management team have demonstrably advocated over the years, coupled with leading-edge capabilities, in-depth market knowledge, institutionalized business processes and excellent customer relationships, Leriva offers a superior platform for the marketing and distribution of health care products and services in Greece. We view our leading-edge capabilities, which have been developed over the years and which have entailed significant levels investments, as a key factor in our success to date. From logistics operations to information technology systems, and from medical equipment installation and technical engineering services to customer and market interface, our leading-edge capabilities as second to none. However, we do not rest on our laurels and are committed to continuously invest behind these capabilities to ensure that we constantly remain at the forefront.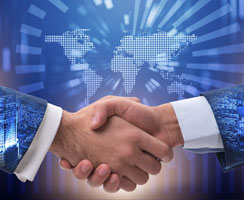 Over the years, Leriva has developed an impressive roster of partnerships. These range from distributorship agreements with major multinational and leading international companies to alliances and licensing agreements with smaller companies that are at the forefront of innovation. With a keen focus on growth and development, Leriva relentlessly pursues new business opportunities and continuously seeks and evaluates potential new business collaborations in the wider health care space where we can leverage our capabilities and capitalize on our competencies. In our newest business in consumer health care, we have numerous innovative products under development which are destined to further strengthen Leriva's position in the pharmacy channel. Beyond the confines of the Greek borders, Leriva has a network of collaborations in several other countries, including Cyprus and Albania where many of our consumer health care brands are locally marketed.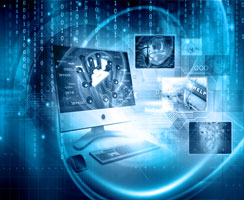 Recognizing the importance of Information Technology in today's fast-paced business environment, Leriva has implemented a full gamut of solutions to support its businesses and the geographic dispersity of its operations. Whether based in the office in Melissia or at a remote location miles away, our managers and service engineers have access to all the data and information that is required for them to properly do their jobs. SAP, the world-renown gold standard in integrated ERP solutions forms the core of our Information Technology platform. With the unrivalled capabilities of SAP, Leriva is able to manage its businesses effectively, offer superior levels of customer service and provide its management team and principals with accurate data and business insights. Our Information Technology capabilities are woven into the strategic fabric of the organization and are set to support operations and fuel growth and profit improvement programs for years to come.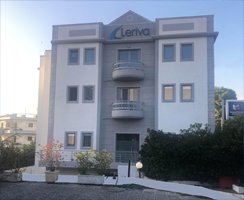 Conveniently located in Mellisia in the northern suburbs of Athens, the Leriva head office building is a modern purpose-built facility that provides a safe, healthy, effective and efficient work environment for employees and visitors. Leriva's equipment service facility, which serves as the base for the company's team of service engineers and also features fully-equipped workshop areas for the maintenance, repair and overhaul of laboratory analyzers, medical equipment and instrumentation systems, is located within close proximity to the head office building. To effectively serve its customers in the northern part of the country, Leriva also has a regional presence in the city of Salonica which is constituted of both office space and a dedicated area for the locally-based service engineers. Through these three separates sites and with the aid of installed communication networks, the Leriva workforce is able to work seamlessly together as one team and serve its customers wherever they may be located.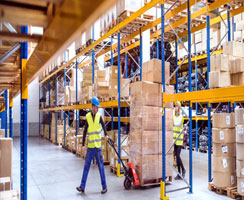 The Group's state-of-the-art company-operated warehouse and distribution center is located in the industrial area of Aspropyrgos, on the outskirts of Athens. Leriva's product portfolio encompasses a wide range of health care, medical and pharmaceutical products which are subject to stringent temperature tolerances. Accordingly, the Aspropyrgos facility supports both climate-controlled ambient warehousing space and cold storage. Through the installation of sophisticated control and monitoring systems, temperatures and humidity levels are automatically regulated and monitored around the clock. Across all product categories, the full gamut of logistics operations and procedures are carried out in strict accordance with the principles of good distribution practices (GDP). To comply with the requirements of its business partners, regulatory agencies and the company's Quality Management System, the Aspropyrgos facility is frequently audited and has always received the highest accolades from the various auditors.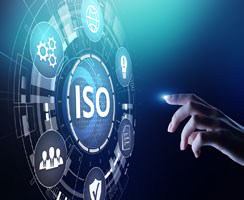 Quality is a major strategic objective and Leriva is committed to providing products, services and after-sales support of the highest quality. We believe that the patients, consumers, scientists, doctors, nurses and the other health care professionals deserve consistent, reliable and high quality every time they use a Leriva product. We achieve this by instilling and fostering a proactive quality excellence culture throughout the organization. Be it our accountants, sales representatives, service engineers, customer service associates, warehouse employees or our senior managers, customer satisfaction, continuous improvement and optimum use of resources are the common themes that pervade each and every sub-unit of the Leriva organization. The Leriva operating companies have implemented Quality Management Systems and are certified in accordance with ISO 9001:2015 & ISO 13485:2016.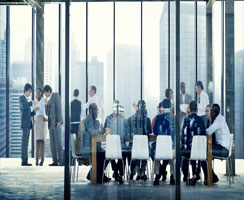 Since the incorporation of our first company back in 2009, Leriva has had a steady gain in the number of people it employs. We take pride in the fact that our employee turnover rate is extremely low. With robust organic growth across many of our divisions, the launch of new products and the establishment of new business units, the growth of our workforce has mirrored the growth of our business. Today, Leriva employs well over 70 people. Roughly 55% of the total workforce is engaged in selling and marketing activities, 27% in the provision of after-sales support and the remaining 18% in support areas such as Finance, Logistics, Information Technology and Human Resources. Leriva's managers and professional staff come from a variety of educational disciplines. Of the total headcount, well over 70% are university graduates, many of whom also hold post-graduate and advanced degrees.